Press conference in Lille as kickoff towards EuroSkills 2014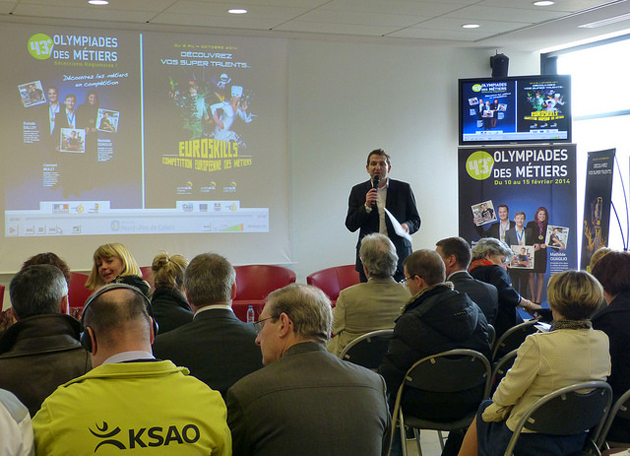 WorldSkills Europe, WorldSkills France and the Region Nord-Pas de Calais held a press conference on February 12th in Lille (France) to launch the countdown of the EuroSkills 2014 event to be held from 2 to 4 October 2014.
Jos de Goey, President of WorldSkills Europe, Michel Guisembert, President of WorldSkills France, and Christophe Pilch, Vice-President of the Region Nord-Pas de Calais in charge of apprenticeship spoke to the press, supported in this by former skills competition participants. Together, they explained the benefits of apprenticeship, and the reasons why skills competitions are so important to combat youth unemployment in Europe.